Dream House Search
This story started with a dream to find a house on a wooded piece of land that had a barn and water to fish or kayak. This is Indiana. We have lots of barns around here and plenty of creeks, streams and ponds in the area. This search should be easy enough.
This particular client had a healthy budget and they were relatively flexible, as to which area they were willing to live.  If we found the right house on the right piece of property, they would consider all options and possibly move their daughter to another school system. Talk about a dream client!  I had it.
Our search took months and I lost count of how many homes we saw. Every one of the houses we looked at had the right criteria on the surface, but none of them really had the whole package.  We looked at a lot of wonky homes that needed a lot of updates; properties that were beautiful, but didn't have enough elbow room; and interesting properties that had a detracting property nearby. Our search was exhausting and many days, I felt like we were looking for a pot of gold at the end of the rainbow.
We finally broadened our search by just a few miles to an area that is a little more rural, but is also experiencing a lot of revitalization and growth in the community.  Wouldn't you know it, we finally found my clients' dream home!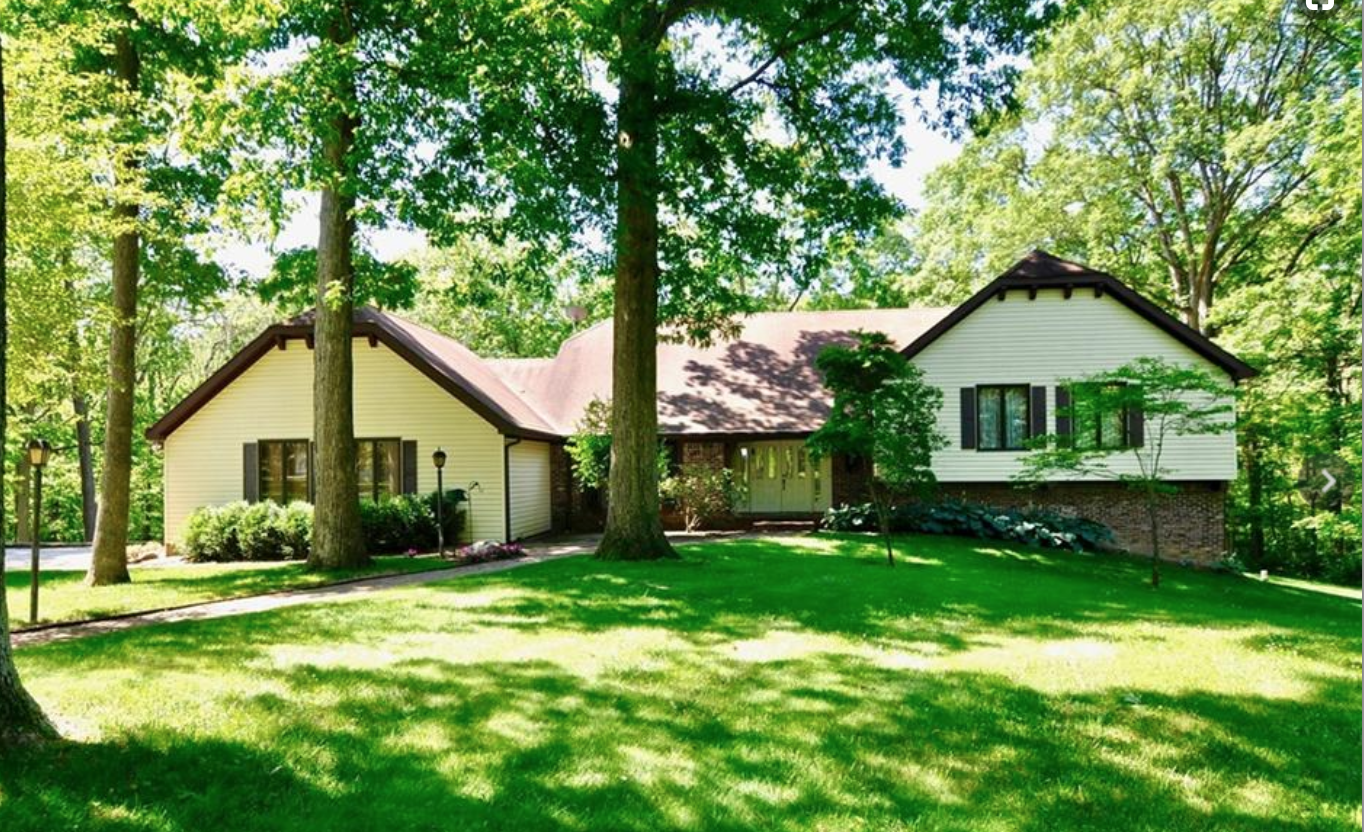 Picture Perfect
This wooded property is just about six acres with an old barn near the house and a creek on the southend.  The four-bedroom house is a well-appointed tri-level that was originally built by the owner of a well-known residential building company in our area. The house was built for entertaining with a pool, large patio with a screened-in porch, and wet bar in the basement. The back of the house looks out over the wooded ravine and towards the creek. Large trees shade the backyard and provide plenty of habitat for some of Indiana's native wildlife, including deer, fox, coyote, rabbits, squirrels and every imaginable species of bird. The old barn is picturesque with plenty of room to store my clients' work equipment and maybe even make a playhouse in the loft for their daughter. My clients quickly fell in love with this exquisite property and couldn't wait to make it their own.
The sellers of the property were only the second owners and had raised their family there. They were reluctant to sell the property, because they had so many fond memories over the years, but it was time for them to downsize.  The sprawling house and property were just too much for them to manage these days. The sellers needed a little more time in the house than usual, as they were waiting on the construction completion of their next home and they were planning an estate auction for most of their personal items.
Quick Sale
As soon as my clients made their offer on this property, we immediately put their existing home for sale.  We accepted an offer after the first showing and they had to be out of their current home within 30 days.  A quick sale is a realtor's dream come true, but because of the sellers' unique timeline for the new property, it really put my clients between a rock and a hard place.
My clients had to honor their contract with the buyers of their current home, but also had to wait out the sellers' long timeline for the new property.  My clients looked high and low for very short term apartment or rental house and I tried to find a vacant listing that one of my associates would let them live in short term.  We didn't have any luck, so my clients ended up in a hotel suite for three weeks.  It was not an ideal situation with their daughter and three dogs, but they gracefully accepted the circumstance, knowing that the inconvenience was a small price to pay for their dream home.
So it turns out that searching for my clients' dream home wasn't that easy.  It took hard work, patience, flexibility, and even a little discomfort to make this dream come true, but it was worth the wait.  My clients are enjoying their new wooded playground and are busy making the house their own with some cosmetic interior updates.  I am grateful for the opportunity to assist them on their journey!