Above Average Home
This house was built in 2003 by Centex Homes, but it was way  more than your average Centex home.  The original owner was a builder by trade and he opted for every building upgrade that Centex offered, including a wrap around porch, high ceilings, bonus rooms, and a side-load garage. Then along came my client who was a skilled interior wood craftsman and he left his mark on the house.  He custom built extra storage in every room and every closet, added crown moulding, replaced all the wood trim throughout and added shiplap features in the house.  Coupled with his wife's eye for interior design, this house was not your ordinary Centex home in Carmel.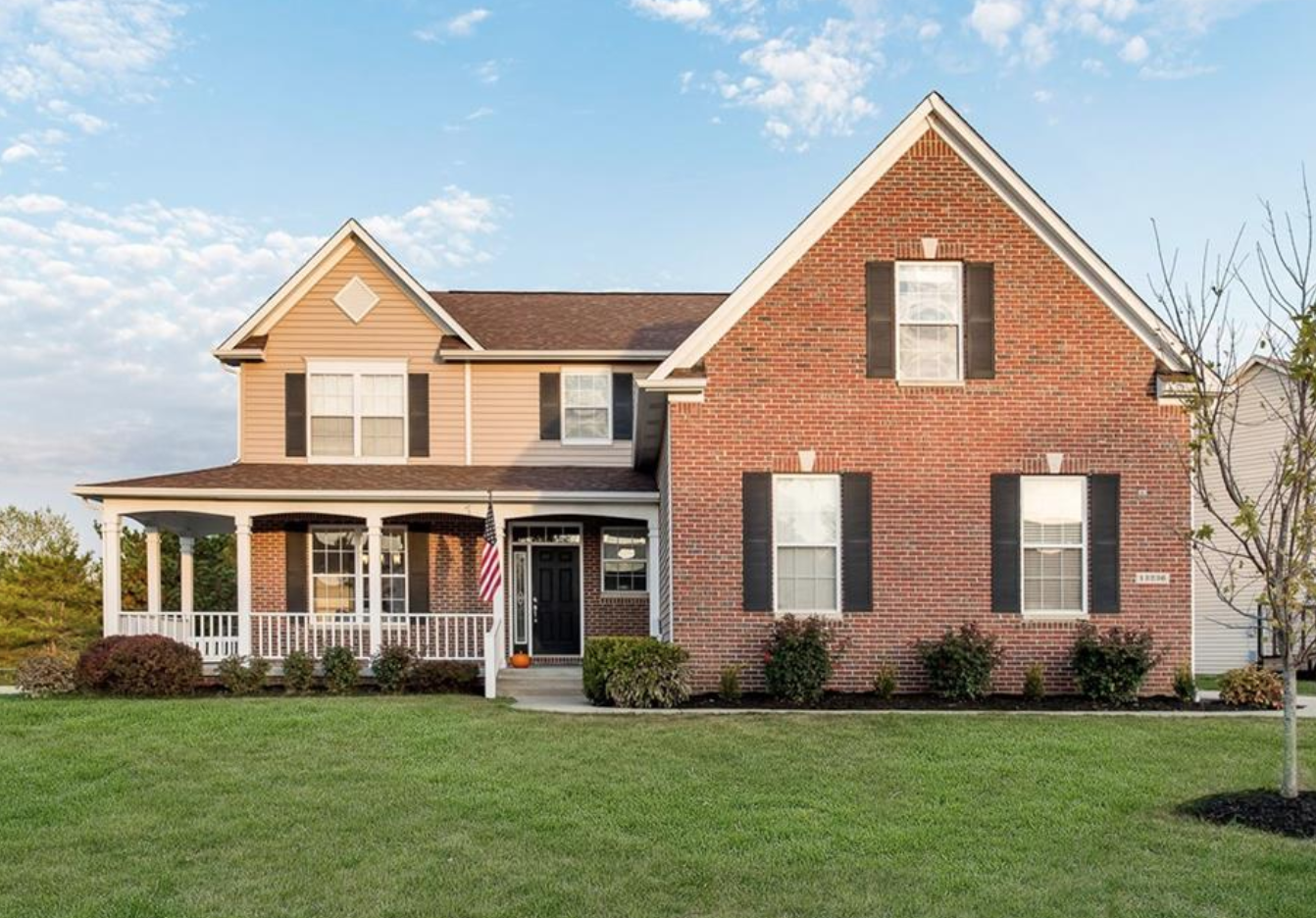 Not only was the interior upgraded, but so was the exterior.  This picturesque house sat on a corner lot and adjacent to the neighborhood walking trail. The family renovated the back deck and expanded it for entertaining. They added fruit-bearing trees and garden boxes.  It was a real gem of a home!
This family wanted some more elbow room and to move to a country-setting where they could enjoy nature and have a barn for their business equipment.  We had been looking for several months and when we finally found their dream house, we had to move fast. Our offer on the new house was accepted, but it was contingent on us selling this house wicked fast, like in a week, and we hadn't even put a for sale sign in the yard yet!
Finish Fast
The race was on to finish the last-minute interior projects, declutter and organize so we could get this house on the market.  This was not going to be an easy feat. The homeowners worked tirelessly over the next few days and I even pitched in for a few hours. We had the photos taken and we were literally moving ladders and pulling tape off the walls ahead of the photographer.  In fact, you can even see a piece of painters tape we overlooked in one of the photos.  Oops! Despite our hurriedness, the house looked like something in a home and garden tv show and it showed well.  We had our first showing and immediately got an offer!
After a bit of negotiation we accepted an offer and it ended up being the highest sales price in the neighborhood. Neighbors, your home value just went up. You're welcome!
The accepted offer on this house made-whole our offer on the new country house and we were able to proceed with confidence knowing this family could eventually move into their new dream home.
There's a fine line between upgrading your home to enjoy it and upgrading it beyond market value.  This couple make the right decisions and it paid off! This was a fun house to sell.  I am grateful for the opportunity.