Fly Fast!
On December 14 I got introduced to a new client who was moving from Seattle to Central Indiana for a new job.  He was bringing with him his wife and a young son and they wanted to close on the new house before he started his new job on January 14. Ummm…okay!
After you decide on a new home, it usually takes 30-45 days to process all of the paperwork before you can go to the closing and officially own the home. So here it was already the middle of December when we first became acquainted and I had 30 days to find this family a house, get an accepted offer, an inspection and approval, mortgage approval and title work complete.  There are so many moving parts and pieces to the sale of a home and it takes a large group of people to pull it all together. I'll never forget when the mortgage banker called me and said, "I just want to make sure I'm reading this right.  You want to close when?"  Not only would we have to work fast, but we would have to work around all the typical hustle and bustle of the holiday season and vacation time that many people already had planned.  Fortunately, we had the A-team in place and everybody involved was willing to go the extra mile to get this transaction complete.
Where oh Where?
The buyers and I got to work looking at houses online, but before we committed to seeing houses in person, I needed to learn a little bit more about my clients so I could guide them to neighborhoods that would suit the lifestyle they desired. Choosing a good school system was their number one priority, but they also like to spend a lot of time outdoors, hiking, biking and bird watching.  They also wanted a larger lot with some privacy and a house with extra space for out-of-town guests. I previewed some houses in person and we narrowed down to a short list of 7-8 we wanted to see together.
Because of the tight time constraints we decided to have some virtual showings where I Facetimed the buyers as I drove from home to home and toured the houses.  That worked out pretty well, but they still wanted to see a few of the homes in person, before they were comfortable making an offer.  A quick check of flights and Mrs. buyer would be here in a few days. We were so excited to meet in person and make a final decision on their new home.
Multiple Offers…
Just two days after our virtual tours and on Christmas eve, I got a call from another agent saying one of the properties we were strongly considering was going to have a second showing and she was expecting to receive an offer. Drat! So after much counseling and consideration, my clients decided to make an offer contingent on a visual inspection when the wife arrived in a couple of days. So with a house full of guests and a ham in the oven, I wrote and submitted the offer on Christmas Eve. The sellers acknowledged our offer and allowed us the couple of extra days we needed for the buyer to fly into Indy.  Shew!
The day before Mrs. Buyer arrived, we received notice that we were in a multiple offer situation on the "Christmas Eve" house and we needed to submit our highest and best offer by 1 p.m. the next day. Yikes! Not only did she need to look at the house she already made an offer on, but we also had to decide on an alternate house, in case our offer wasn't highest and best. We firmed up our list of homes we wanted to see and planned for an early start when Mrs. Buyer arrived. I picked her up at the hotel before the sun rose and we were off on a cold and rainy December morning.
We quickly checked a few houses off our list and, by 10 a.m., we arrived at the "Christmas Eve" house that we wrote the earlier offer on. It did not disappoint! She loved it even more than she did when we toured it via Facetime. The buyers determined their highest and best offer and I submitted it to the sellers before we even left the property.  While we were at the house we saw a female Cardinal and heard some Blue Jays chirping around the yard and, ironically, the street name was Coopers Hawk. For a family that is into bird watching, it felt like it was meant to be!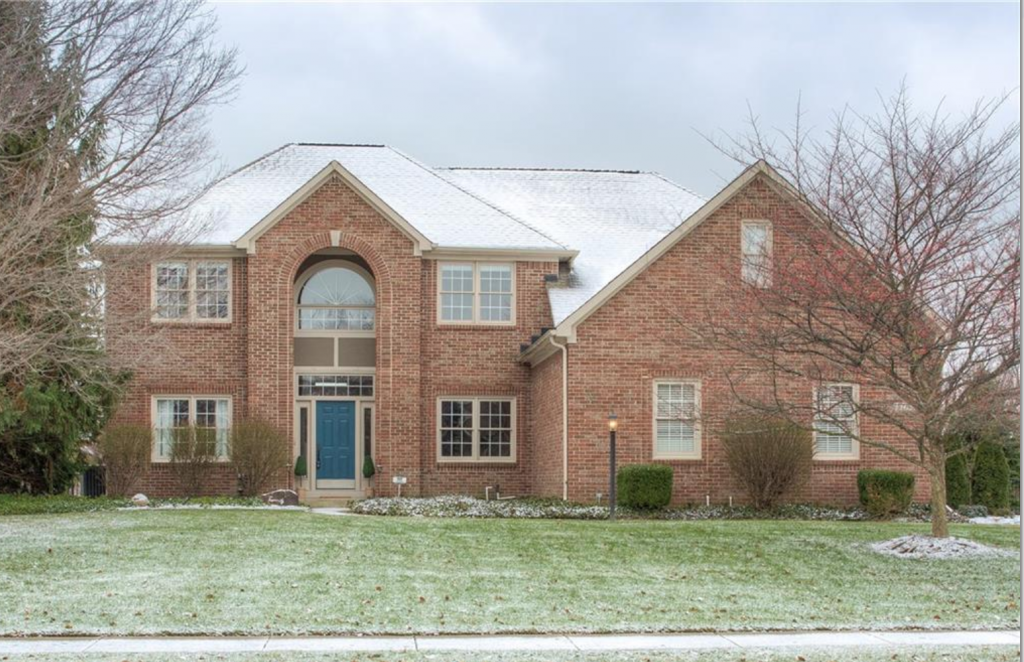 Pursuit of Hobbies
We grabbed a quick lunch, toured the surrounding area and identified the schools, parks and necessary retail destinations for food and shopping. The buyers had already learned online that Eagle Creek Park is a hot spot for birdwatching, so we made time to pop into the Park to check it out.  It was awesome.  They have a bird sanctuary on the reservoir and a whole building and garden dedicated to Ornithology. We spent a few minutes getting a grand tour with one of the staff members and it was just another sign that this was meant to be.
Winner, Winner!
As we headed to the airport, I got a text from the other agent, confirming that my clients' offer was the highest and best offer and they won right to buy the house. It was a fantastic feeling for Mrs. Buyer to get on the plane knowing that she had a home to move into in just a few weeks!  We still had a long road ahead of us to get through the inspection, appraisal and title work in just two weeks, but at least we found the house.
I always recommend my clients attend the inspection of their new home, so they can learn a little bit about the mechanicals from the inspector as he checks over everything and also to hear firsthand from the inspector what his concerns are, if he has any. Unfortunately, it wasn't exactly convenient for these buyers to be at the inspection, so I filled in for them and Facetimed them when necessary.  Fortunately, this house had been very well maintained and there were not a lot of major issues to discuss with the inspector.
The appraisal came back just where we needed it to be and the title work was completed without any issue.  We negotiated the inspection repairs until two days before closing, but ultimately came to a mutual agreement between the buyers and the sellers and we closed as planned on Friday, January 11. It was a fast and furious and a little nerve-wrecking for all parties, but we got it done!
My clients have finally settled into their new home and are adjusting to winter life in the midwest quite nicely. I am forever grateful for their confidence in me to help them from afar!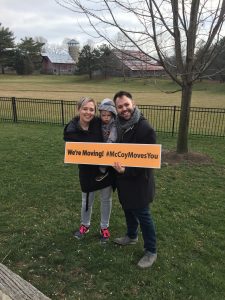 So if you think moving halfway across the country or even across town is for the birds, then call me. I will be happy to help you make a smooth landing in your new nest!
I would be remiss if I didn't thank Eric Kelley, Bright Star Mortgage, and Brad Moss, Title Links, for their assistance bringing this transaction to close. Meeting our tight deadline wouldn't have been possible without their assistance.